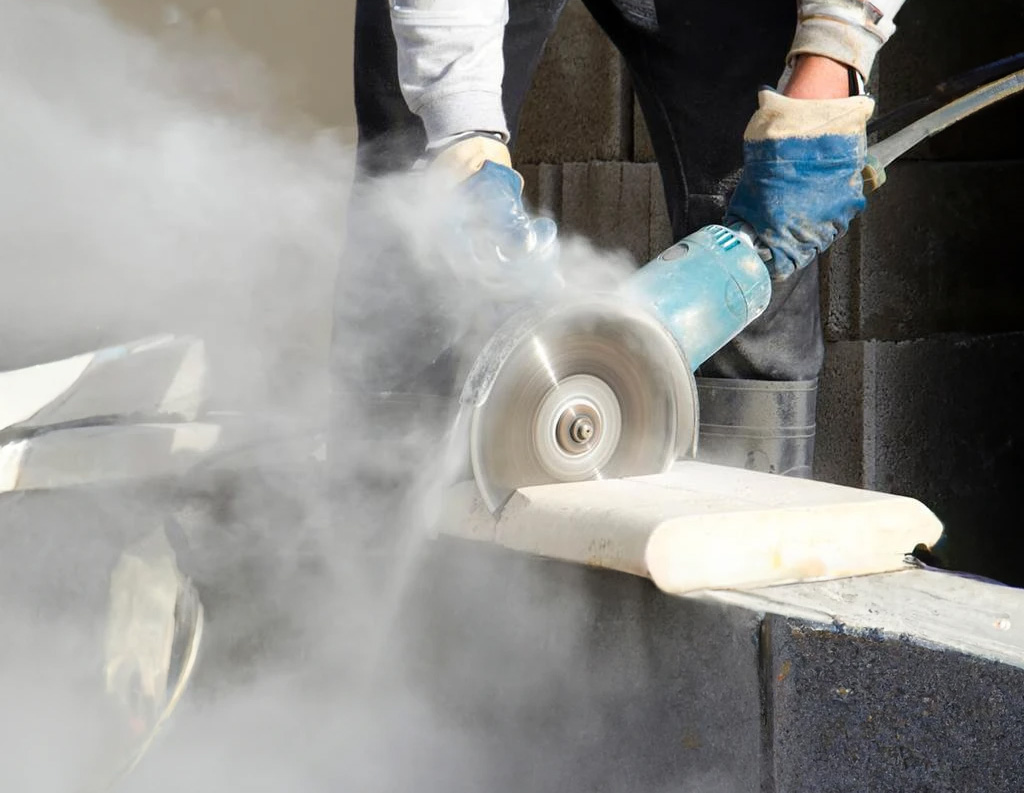 Crystalline Silica Monitoring
Crystalline silica has been deemed "the new asbestos" due to its similar carcinogenicity and its prominent use in the Australian building and construction industry. While working with products containing the deadly substance remains legal, it is, however, a PCBU requirement to ensure that workers are not exposed to levels above todays exposure limits standards.
Silica in the Industry
Crystalline silica is found in sand, stone, concrete and mortar. It is also used to make a variety of products including composite stone, bricks, tiles and some plastics. When products containing silica are cut, crushed, drilled, polished, sawn or ground, dust particles are generated that are small enough to lodge deep in the lungs and cause illness or disease including silicosis.
| Construction or building material | Amount of crystalline silica (quartz) |
| --- | --- |
| Sand & sandstone | 96 -100% |
| Calcium-silicate bricks | 50 – 55% |
| Aggregate in concrete | 30% |
| Clay bricks | 15 – 27% |
| Fibre cement sheets | 10 – 30% |
| Demolition dust | 3 – 4% |
Types of air monitoring
Air monitoring is the only way to ensure your day to day operational control measures are effective in protecting against deadly dust. All air-monitoring is performed following AS 2985-2009 Workplace atmospheres.
Methods of approach
Exposure (personal) – To assess individual exposure during works processes.
Static – to assess control measures at a fix position in high-risk areas such as machinery.
Contact GAA so that we can assist you and your requirements regarding air monitoring.